s'Zomers Flower Store
A series of furnitures manufactured from anthracite.
Location: The Hofbogen, Rotterdam, The Netherlands
Year: 2019
Client: s'Zomers
Program: Interior Design / Products / Objects
Status: Completed
Designers Furnitures: CCXD + ZUS
Interior Design Architects: ZUS
Collaborators: Studio Jesper Eriksson, Lens BV, Declerck interieurbouw
Photography: Cédric Van Parys
© ZUS
Introduction
Introduction
Recently, s'Zomers flower shop moved to the Hofbogen, a concrete arched structure underneath the old Hofplein train station. For this new botanical warehouse, ZUS collaborated with CCXD to design a series of furnitures, using anthracite as primary material.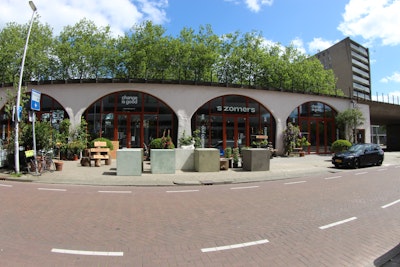 Concept & Material
Concept & Material
Anthracite, often referred to as hard coal, is a compact variety of coal that has a submetallic luster. Due to the fact that this carbon material has the highest carbon content, the fewest impurities, and the highest energy density of all types of coal, it has changed human history and our planet in numerous ways. Access to this raw material—in the past and today—mark the technological advance of human civilization. We visited the coal mines in Wales and captured the material before it is burned, turning it into functional objects. Its blackness, hardness and warm earthly appearance generate a welcoming contrast with the soft, gentle and colorful flowers.
On the metaphorical level, stones have fascinated the human minds. Its ambiguities, seeming at once animate and inanimate, organic and inorganic, mineral and vegetal, useful and useless are the stuff of poetic reverie and cultural symbolism.
They date from the beginnings of the planet, and perhaps emerged from another star. If so, they bear the traces of the space coercion and of their dreadful fall. They arose before mankind; and man, as he developed, did not mark them with his art or with his industry. He did not manufacture them, giving them a somewhat trivial purpose, luxurious or historical. They only perpetuate their own memory. (Roger Caillois, January 1966.)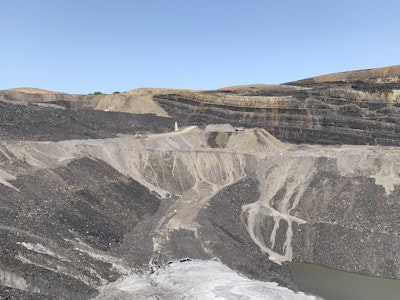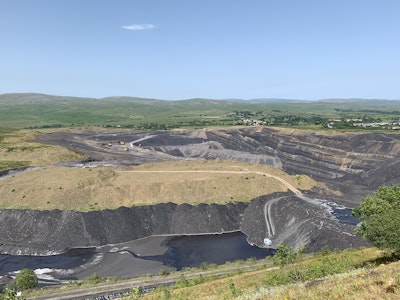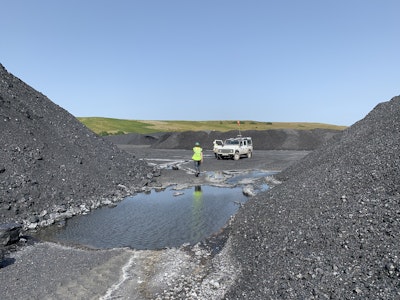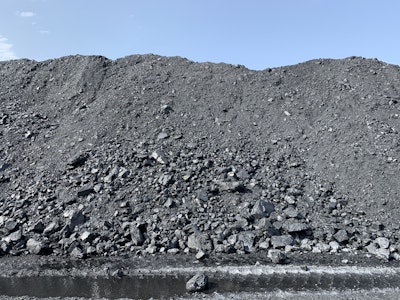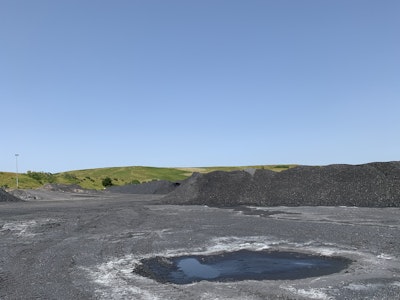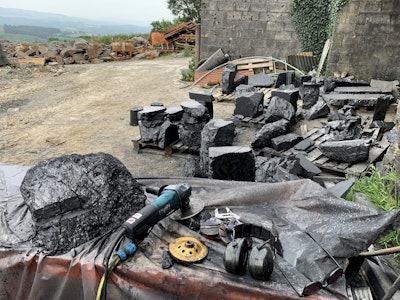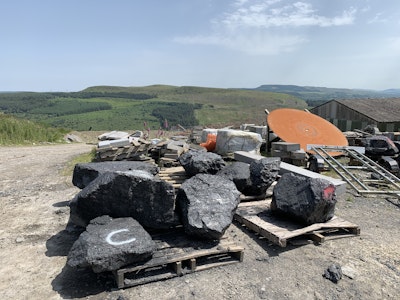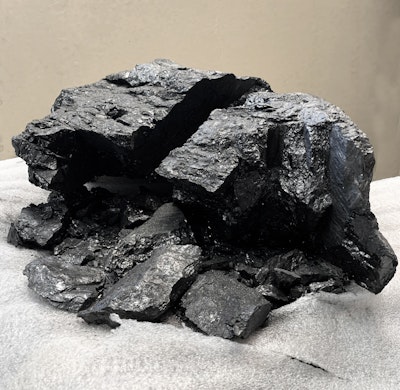 Counter
Counter
The counter—three constituent elements— is the centerpiece of the store. Its brutal appearance echo's the concrete structure of the building and is in stark contrast with the jolliness of the flowers and objects it is surrounded with. Spatially, the counter regulates circulation and creates a private zone for the employees. Each section of the counter has a different function. One element is for cutting flowers and creating the flower bouquets, one is a payment desk and another is for storing and supplying additional greenery.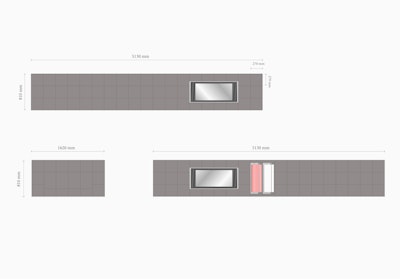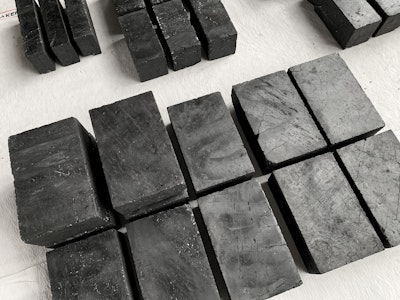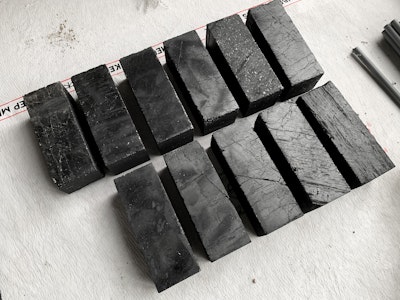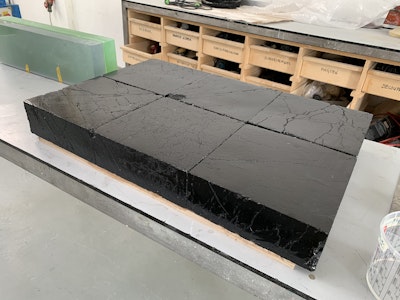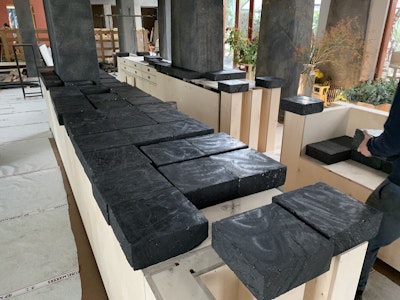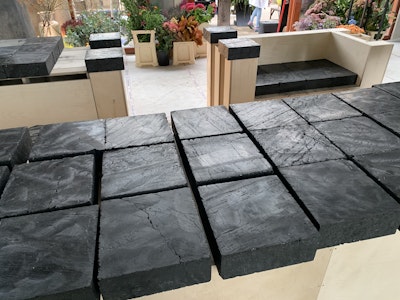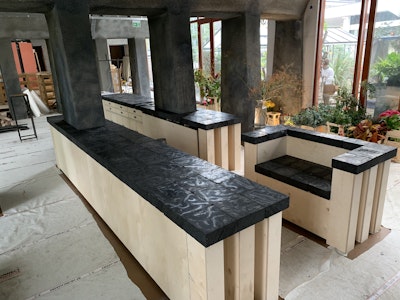 Displays & Sink
Displays & Sink
We created two types of displays. A floating rock carried by a thin steel frame, accentuating the material's texture and submetallic shine. And heavy large rocks, rooted to the ground. The sink is assembled from a stack of sliced anthracite rocks.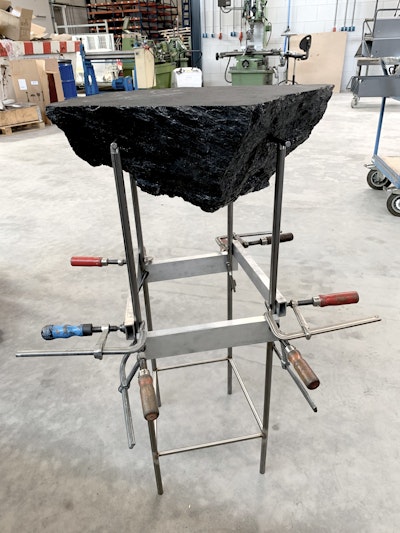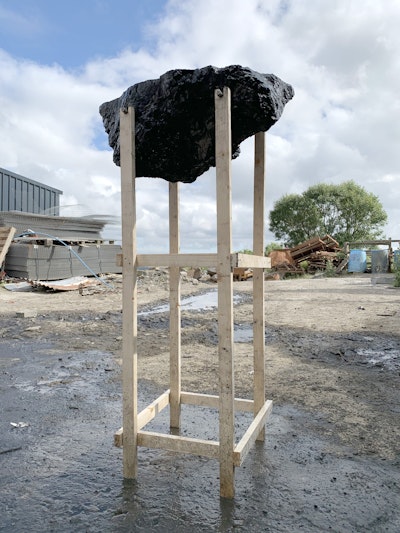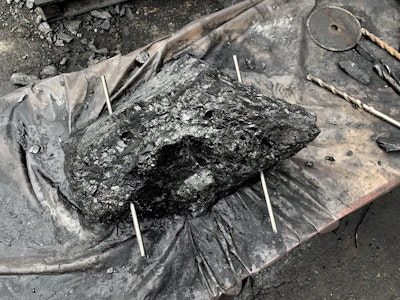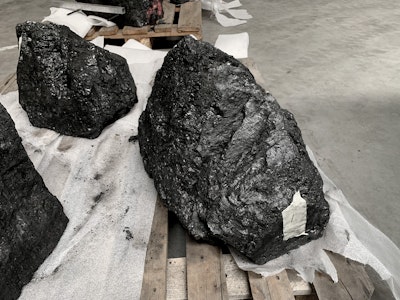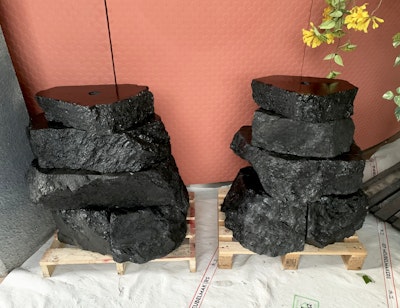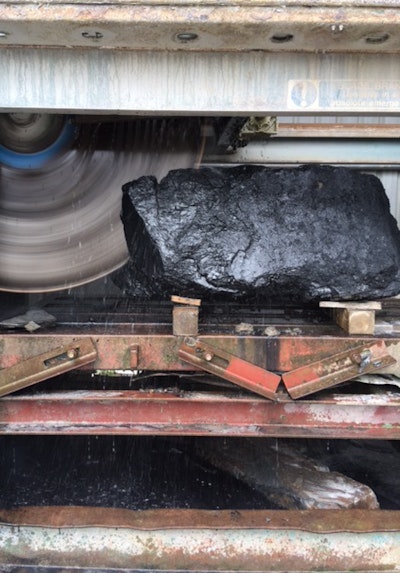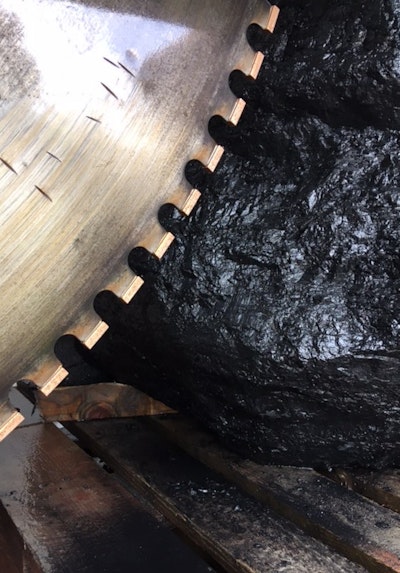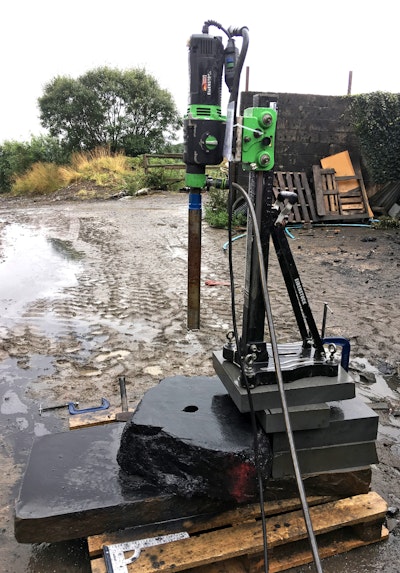 All projects