Le Salon
Scenography of natural stone slabs at Maison & Objet in Paris.
AMO for Solid Nature

Location: Paris, France
Client: Solid Nature
Year: 2015
Status: Completed
Program: Scenography / Exhibition Design
Team: Ippolito Pestillini Laparelli (partner OMA), Laurence Bolhaar, Cédric Van Parys
Collaborators: Inside Outside (Petra Blaisse)
Photos by: Peter Tijhuis
© OMA/AMO

Introduction
Introduction
Solid Nature supplies natural stone and provides end-to-end project services from quarry to installation. Their collection comprises stones in over 600 colors, including onyx, marbles, travertine's, granites and semi-precious stones.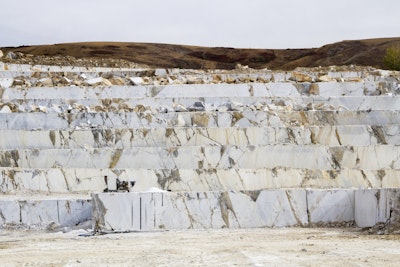 image © Solid Nature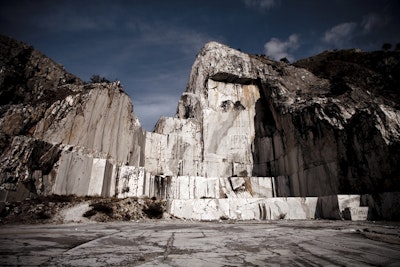 image © Solid Nature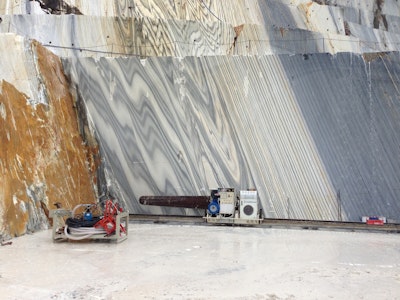 image © Solid Nature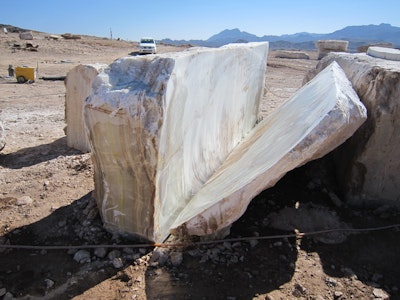 image © Solid Nature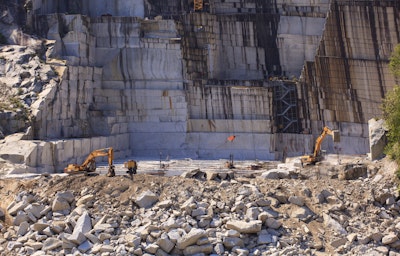 image © Solid Nature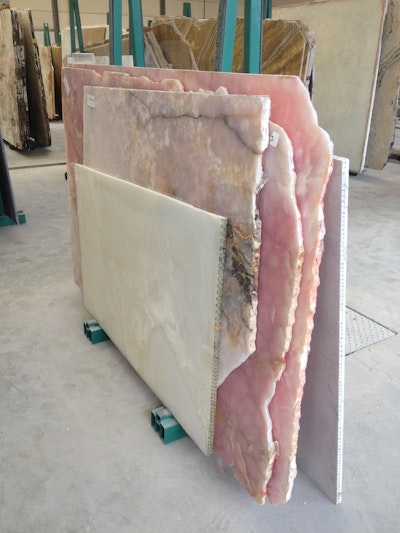 Image © Solid Nature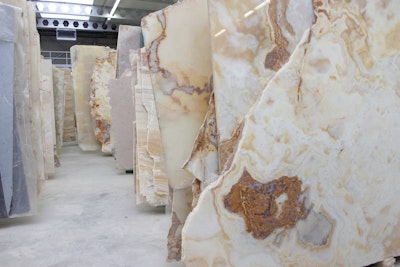 Image © Solid Nature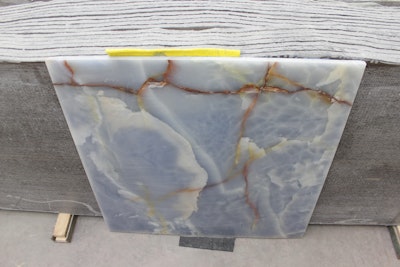 Image © Solid Nature
Image © Solid Nature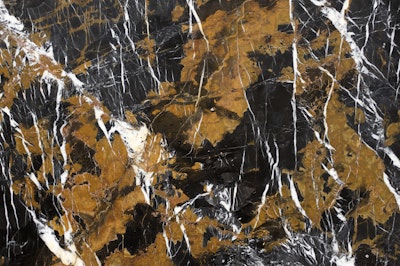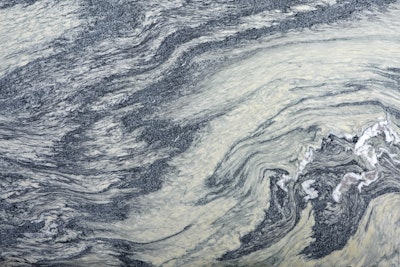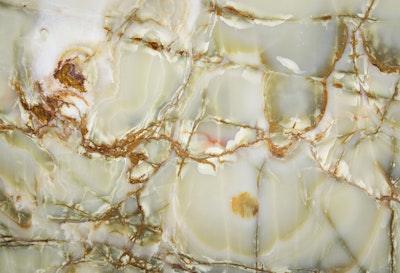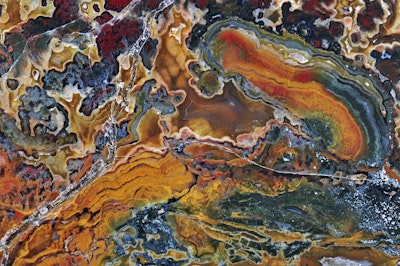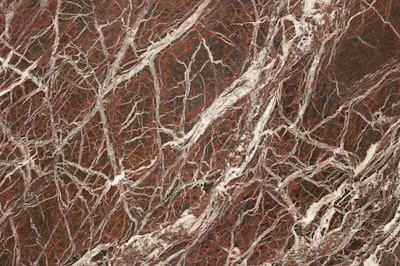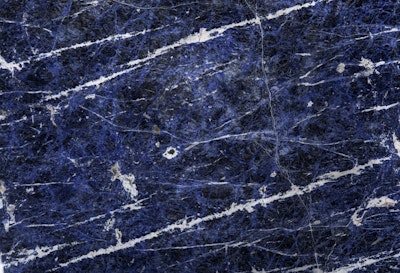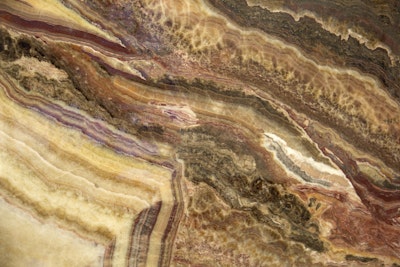 Concept & Design
Concept & Design
Salon or Salon de Paris was the greatest annual or biennial art event in the Western world between 1748 and 1890. Its main aim was to create an environment to exhibit artwork, meet people and do business. For Solid Nature's presence at Maison & Objet, we created a similar environment.
Powerful sequences of natural stone slabs follow four diagonal axes, creating a series of thresholds dividing the (private) interior spaces from the (public) exterior. The scenography is visually closed but physically permeable and accessible from all directions. Just as with the paintings and sculptures in Salon de Paris, the stones are dominant and tangible.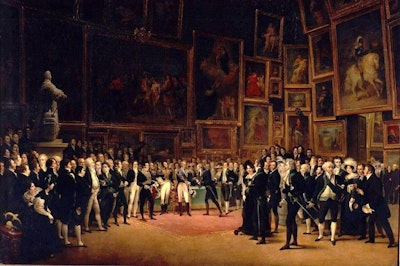 Painting by Francois-Joseph Heim: Charles X distributing awards to artists exhibiting at the Salon of 1824 at the Louvre.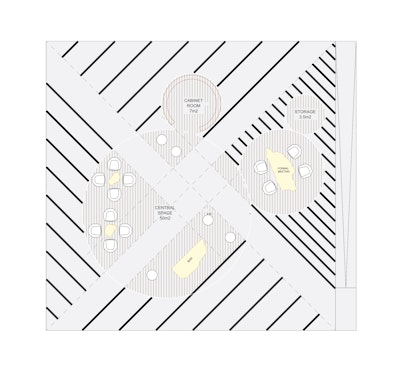 The four facades of the installation have a unique character; Black Marble, White Marble, dark colored & light colored onyx and travertines. The translucent silver/orange/yellow curtain is used as a tool to excavate functional spaces and bring balance and warmth to the design. Raw rocks are carefully positioned to provide the visitors with a glimpse of the quarry and origin of the stones.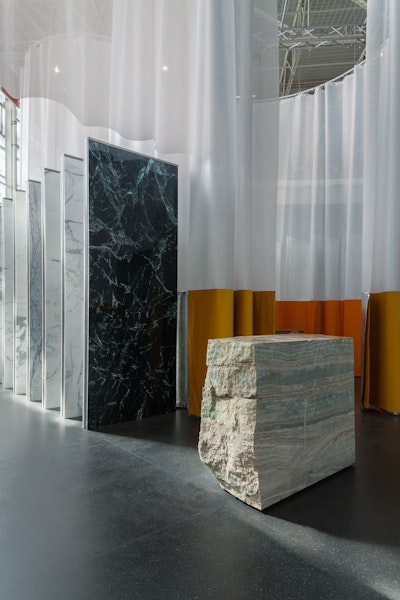 All projects