Corridors of Curiosity
Concept for the National Pavilion United Arab Emirates, la Biennale di Venezia
Location: Venice, Arsenale
Client: The National Pavilion United Arab Emirates (NPUAE)
Type: Invited Competition
Year: 2018
Progam: Scenography / Exhibition Design
Status: Concept
Collaborators: The Exercises, Studio Anne Dessing
Introduction
Introduction
To respond to the 2018 Venice Biennale theme of "Freespace", the curator of the UAE pavilion has chosen the title "Lifescapes beyond the Boundaries of Bigness". Within the pavilion, a curatorial selection of different typologies across the UAE will highlight the role of quotidian landscapes in accommodating, enhancing, and facilitating the "everyday" social activities across different places in the UAE.
Office CCXD was invited to develop an exhibition design proposal. No information about the exact content of the exhibition was provided, therefore, proposals had to be flexible in displaying any kind of incoming content; images, plans, video's, models, objects, etc.
Investigating the topic of unprogrammed lifescapes, where and how they originated, we can conclude that the ultimate quotidian landscapes is a place flexible enough for people to play. The curatorial theme of Lifescapes implies continuous change and adaptability within a physical and location specific architectural and urban system. On a spatial level we can assume that the Playground is the ultimate designed lifescape, defining and providing an unprogrammed place for creation and at the same time outlining a clear structural and aesthetic system. Johan Huizinga suggests that play is primary to and a necessary condition of the generation of culture. As such we can assume that the playground is also a freespace and a public space which does not conform to any written codes, programs, or premeditation.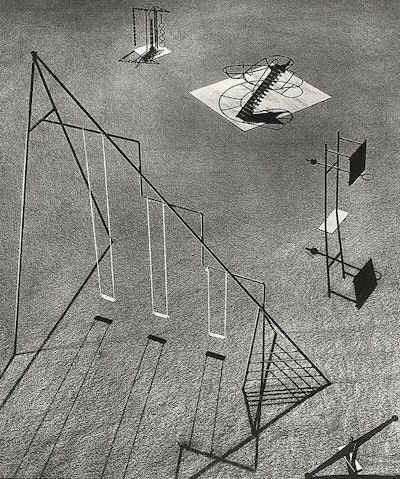 Scenography
Scenography
We responded to the curatorial brief by dividing the exhibition content or "lifescapes" into a series of categories. Considering the exceptional location, we chose to divide it into three topographic habitats that are fundamental for the Emirati; Desert, City and Island. We proposed three long corridors, making use of the quality of the pavilion space itself—its lengths and columns. Each corridor represents one specific topography and habitat. Within this proposal the idea of play is translated into a game where the visitor has to choose a category/ landscape according to his/her preference—like a funhouse.
Flexibility is guaranteed as the content is displayed in boxes attached to the outer walls of the corridors. This proposal is an attempt to structure the (unknown) content according to a location-specific system. The NPUAE's aim to create a typological and behavioral inventory according to the country's diverse landscapes is translated into a spatial exhibition installation.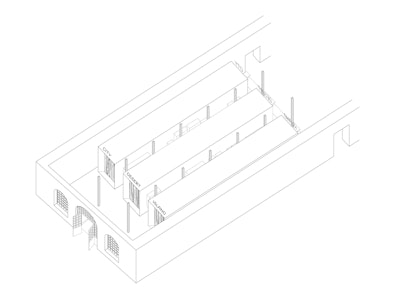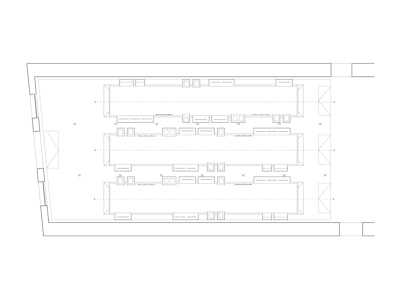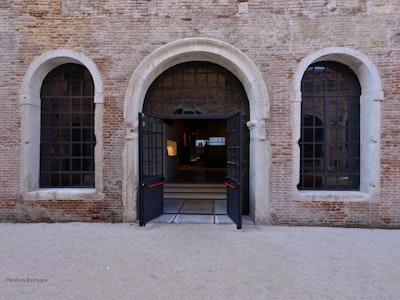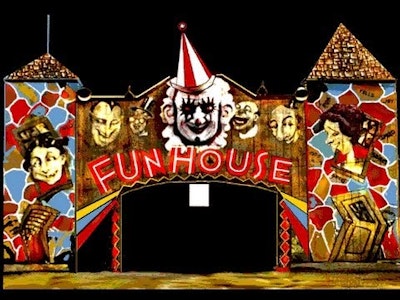 Gallery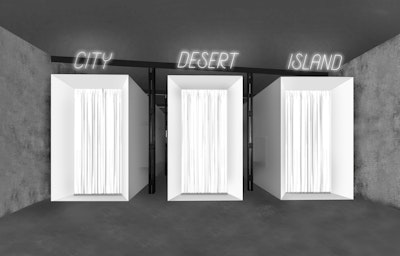 All projects